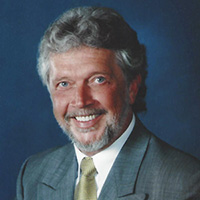 Dr. David Smith
CHAIRMAN OF THE BOARD
Dr. David Smith is one of the earliest facilitators for major partnering projects for the Military and large construction companies. Using his background in Education and Psychology, he built a reputation for tailoring simple, yet comprehensive solutions for multiple project stakeholders.
His work consisted of formulating non-binding "partnering agreements" among the owners, project managers, subcontractors, involved community members and EPA regulators. Guided by an understanding of complex human relationships and effective communication, he successfully united diverse groups into a team working toward a common goal.
In 2003, David established SMITH/Associates LLC to expand the scope of services provided and meet the challenging and changing market and needs of clients. Major outcomes were projects that were high quality, on time and budget neutral.
Dr. Smith's background includes being a University faculty member, private practice as a licensed psychologist, and Director of Employee Assistance Programs for several large companies, including The Army Corps of Engineers.
Credentials
BA – Education
MeD – Guidance & Counseling
EdD – Counseling Psychology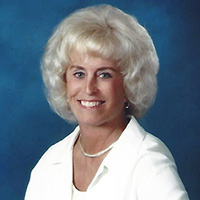 Dr. Patricia Muller-Smith
CEO
As one of the founders of SMITH/Associates in 2003, Dr. Patricia Muller-Smith became the CEO and continues oversight and direction for the company, working with the partners to be responsive to clients' changing needs. She has been instrumental in the growth of the company for more than 20 years.
SMITH/Associates prides itself on delivering high quality work in a responsive manner at reasonable cost. The flat management structure supports a flexible organization that can provide quick response to changing needs. Dr. Muller-Smith has built a corporate culture that encourages innovation and collaboration, for both employees and partners.
Her background includes working as Director of Education for a large multi-hospital department charged with responsibility for education of more than 2000 employees, both clinical and support services; being a University Board member and faculty member; working with multiple not for profit and professional organizations.
Dr. Muller-Smith is a highly respected private consultant for hospitals, schools of nursing in preparation for review by regulatory agency and developing system-wide performance improvement programs.
In addition, she works as a contributing editor for multiple professional journals and as a speaker at professional meetings, both National and International.
Credentials
Active S Clearance
BS – Nursing
MA – Education/Management
EdD – Research & Evaluation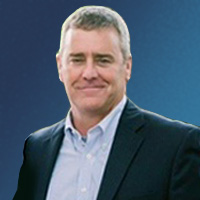 Frank Muller III
PRESIDENT
Since joining Smith/Associates in 2014, Frank Muller III has been the driving force behind expanding the company's offerings to meet the changing needs of the DoD, AFCEC and other governmental agencies. Collaborating with industry experts, he launched Smith Federal Solutions in 2016, a subsidiary of S/A providing Geographic Information Systems (GIS) support, and broadening the company's Computer Programming Services (CPS).
Mr. Muller sets and leads the overall strategic direction for S/A by implementing long and short term goals. He actively develops partnering solutions to accomplish large scale projects for U.S. Military Services, the Intelligence Community, and other international partners.
Mr. Muller is a results-driven leader with a dedication to hard work that impacts the success of all of our efforts. He employs his extensive client relationship management skills, supervisory and training experience, and strong project management skills to assure a successful outcome for all project stakeholders.
Key Qualifications:
• Active S Clearance
• Member of the National Small Business Association Leadership Council
• MBA with Finance Focus
• BS in Industrial Engineering
• ISO Process Establishment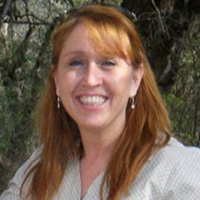 Sherry Gribbon
EXECUTIVE ASSISTANT TO CEO
Since joining SMITH/Associates in 2015, Sherry Gribbon has utilized and built upon her cumulative experience of more than 25 years in Administrative practices, project management, security and accounting for the SMITH Team. She has been vital in managing all aspects of SMITH including Executive Management, Human Resource Management, and much more.
Ms. Gribbon has been foundational in ensuring success for each of our clients. She has built a reputation as the "go-to person" to get tasks completed, questions answered and issues addressed.
She is focused on ensuring a corporate culture of family and inclusiveness as a foundational building block for a strong organization. She demonstrates this through each interaction with all SMITH's employees. Commitment to see SMITH and all employees succeed is at the heart of all she does. As a retired military spouse of over 30 years, Ms. Gribbon has also been instrumental in cultivating our relationship with the Military Spouse Employment Partnership (MSEP).
Contact Us to Discuss Your Needs